About Us
Texila Technologies is a product and service-based organization. We have extensively experimented with and understood the various pros and cons of the services we offer. We are in a unique position to offer advanced solutions that facilitate improved quality and increase the ROI for your business. We aim to constantly innovate and keep ourselves abreast with the latest advancements in technologies in the sector. We provide high-end technological solutions in a cost-effective and timely manner.
Our team consists of highly professional and educated software engineers and specialists who delve deep into understanding customer requirements. Our focus is to apply innovative and creative techniques at every step in the development process to ensure successful implementation of your business operations.
Our motto, "Creating Lifelong Partnerships" has helped us win the loyalty of our customers and ensure fruitful and lasting partnerships that drive business transformations. By providing end-to-end solutions for both organized and unorganized industries, we have transformed the sphere we are engaged in.
Vision
To be an expert in every market we are inclined to enter by providing unparalleled value and service to attain mutual success and growth for our stakeholders, customers, and employees.
Mission
To drive client success through dynamic solutions and accomplish our goals through passion, experience, and commitment to our customers.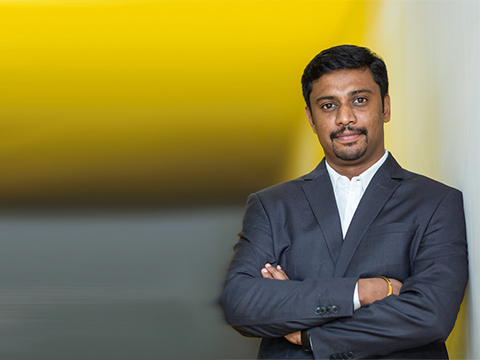 Mr. S.P. Saju Bhaskar
Founder and President
Founder & President of Texila American University, consortium, which has campuses in Guyana (South America), Fujairah (Middle East) and Zambia (Southern Africa).
A passionate edu-preneur with over 10 years experience in creating and leading change in the education sector. Currently the group operates in over 5 countries spanning USA, Guyana, India, UAE and Zambia. Plans are to establish more campuses and officers in over 10 different countries within the next 5 years.
Mrs. Chitra Lakshmi
Executive Vice President
Mrs. Chithra Lakshmi has been instrumental in Texila's growth from its concept to reality by leading the organization-wide initiatives to strengthen the program impact and growth of the organization. With her vast experience in the field of finance, HR, Strategic Planning, Team Leadership and Gap Analysis & Planning, Mrs. Chithra has played a vital role in devising the group's vision and strategy and also in fostering client relations that propelled the organization to the forefront of its industry. Mrs. Chithra has led the Central Finance Planning and Analysis Team supporting the CEO and also supported in managing staff in the various locations where TAU Group operates.